This series features the awesome people who keep the heart of Digital Impulse beating strong. Today, we spoke with Paul Vakalis, our brilliant and perpetually friendly Senior Technical Lead.  
You might not be able to tell by looking at him, but Paul is one of the longest-serving employees at our agency. As of 2022, he's been with Digital Impulse for 10 years! This is a rare achievement at such a young company. One hand would be more than enough to count the number of people who share this accolade. 
In fact, if you omit cofounders from the equation, there's a case to be made that Paul was DI's first hire. So, not only is he a tenured leader in our tech department, but he's also its inaugural member. This gives him a unique perspective on our business and an inherent sense of ownership over his work. 
(Paul and Chapin at the original DI office in 2012)
We're lucky to have Paul on our team to put it mildly. He's the best at what he does and, on top of that, we genuinely like him as a person. We hope that you enjoy getting to know him better in this blog. 
Paul, what led you to a career in digital marketing?
The creative outlet that digital art and technology offered was my true introduction to the industry. From pen and paper to Photoshop and Illustrator, curiosity in programming and web technology brought me into the agency/digital world. Before I had a foundational skillset, I was acquiring smaller projects independently and starting a path into web production; diving into the abyss with an inquisitive mindset to learn and perfect through real-world experience. Fortunately, I crossed paths with some like-minded entrepreneurial mentors who believed in me as I did them. 
How has your experience at Digital Impulse been these past 10 years?
The realization of what we were creating at Digital Impulse drove my passion and dedication to DI. Evolving from a 12×12 modular office space with the original co-founders to a full service, highly talented group of over 25 employees, with an outstanding variety of skillsets 10 years later, encompasses the vision co-founders Andrew Kolidas and Jeff Mitchell had. I learn a lot as we go and wear multiple hats and lead multiple roles, sleepless nights to hit deadlines; I look back and understand its worth and reasoning. It's hard to see the vision sometimes when you're in the day-to-day but stepping back and appreciating the results of your efforts makes it all worthwhile. 
What project, accomplishment, or event at DI are you most proud of?
Each project has a variety of its own unique and interesting challenges. Every task has hurdles and accomplishments from design, ui/ux, content creation, and development. Different industries and subject matter, product types, and various goals alluding to its success make each project unique and a welcome challenge for the DI team and me.  
One particular project – an AWS architectural server structuring – and migration of multiple web entities had a challenging and sizeable learning curve, primarily because of the unknown. Taking the time to understand a valuable and robust system through AWS and a lot of its core components and features is just one example of learning, growing, and heightening skillsets with experience that I'll have forever. Therefore, it was imperative to educate myself through the process and keep the end goal in mind. 
Where do you find inspiration?
Inspiration can be drawn from a lot of directions and unexpected inputs. It can be from other creators who are passionate about their ideas or a desire to reach the next advanced level. The push forward in self-growth, education, and skillsets are all sources of inspiration. You are learning from the process along the way to succeed in your goals and appreciate the hurdles you overcame.  
What do you do for fun?
Road trips, traveling, open roads, and natural landscapes are definitely my most treasured/rewarding memories; past, present, and future. Exploring new regions and putting myself into a bit of the unknown has always been what I've enjoyed most. No service and a couple of bags of camera gear and lenses are probably what I daydream about.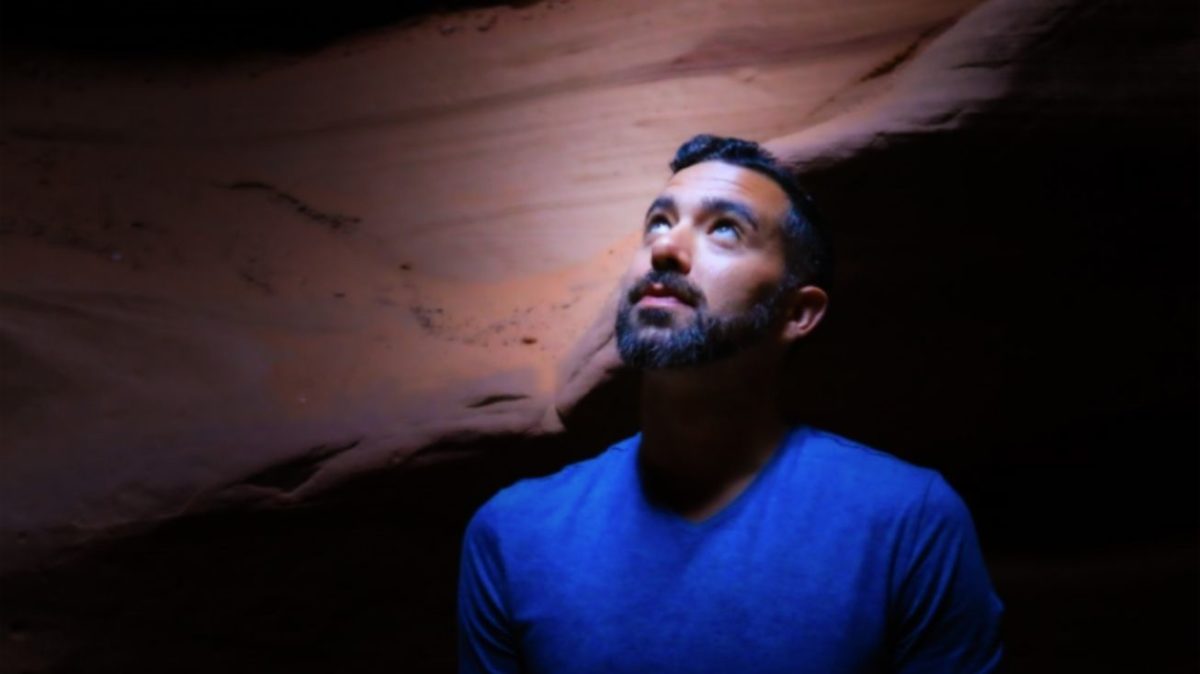 What piece of advice would you give to someone looking to start a career in digital marketing or technology?
The ball is always in your court. The learning process will never stop. There are always people you can learn from and teach; sharing knowledge and experience is vital. Keep your opportunities open and relationships plentiful and nurtured, but ensure self-care is always a priority. The strongest roots grow from the harshest conditions; at the same time, be kind to yourself and be your biggest fan. No one else will. 
What's next for Paul Vakalis in 2022?
Self-exploration and growth. Finding balance and tranquility within life; gratitude and appreciation for everything. Always advancing tech skillsets while keeping an open mind that knowledge can be acquired through a number of different sources and mediums, not just where it's expected. Helping others achieve and being supportive of those aspiring to reach their goals in any way I can and hoping for some international travel this year.